How to Use Label Dispensers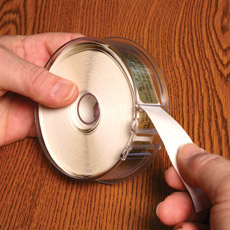 Step 1
Remove the first label. Place roll into the dispenser. Thread end of label through thin slit as shown above.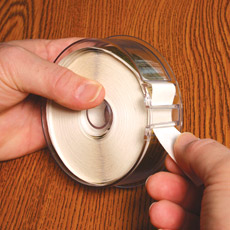 Step 2
Place label backing through the feeder part of the dispenser, stopping just before label reaches feeder.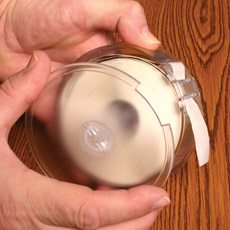 Step 3
Line up the cover notch with the dispenser feeder and push until the cover is securely attached to the dispenser.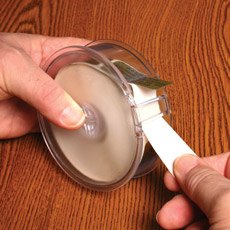 Step 4
Just pull label backing and your labels are ready for dispensing. When label pops up halfway, just peel it off and it's ready to use!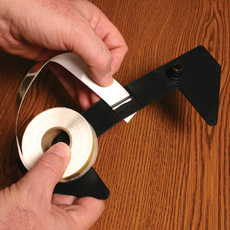 Step 1
Place roll label on dispenser center peg. Feed leading edge of label roll through top tavel exit slit as shown above.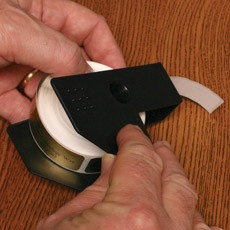 Step 2
Fold dispenser and press both sides together at center until center pegs snap shut as shown above.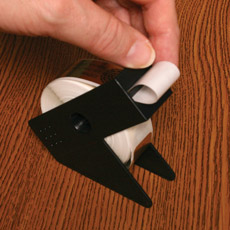 Step 3
Feed exposed leading edge of roll label through bottom label carrier exit slit. Pull leading edge of label carrier down to start label feed.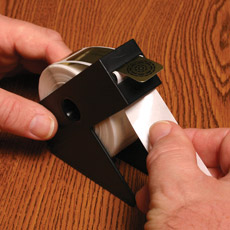 Step 4
To dispense labels, simply pull down on leading edge of label carrier. Remember to leave a small length of carrier paper to grasp when you need more labels.